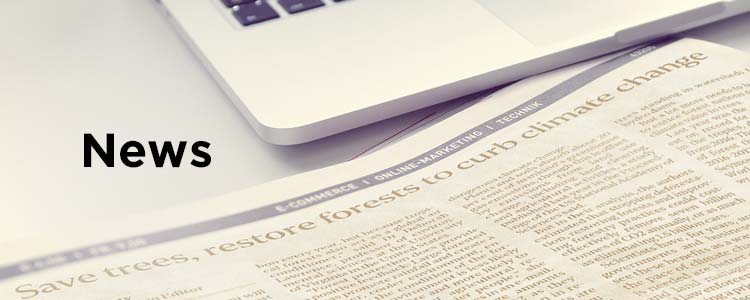 Successful development of straw-based materials helps to limit environmental pollution
Straw-based wood alternative is the brainchild of a local businessman who once boasted that, "Anything you can make with wood, we can make with our material."
Grey-haired Teck Tin WONG, aged 58, spends most of his time in China. Lianhe Zaobao had an exclusive interview with him when he flew home to attend Packaging Council of Singapore's annual Singapore Packaging Star Awards' ceremony, affiliated to Singapore Manufacturing Federation.
When talking about Renew Fiber Asia's innovation, Mr. Wong disclosed what he learned from an Anhui provincial official during his business trip there in 2006. The official told him that 900 million tons of straw (leftover stems from agricultural crops) was left over after rice and wheat harvests in China. 80 to 90% of the straw is burned, leading to environmental pollution. The official asked if he had any ideas to make good use of the straw.
This inspired Mr. Wong to start a new business, so he resigned his position as Chief Operating Officer (COO) in a listed industry group to focus on his research. He had been in charge of a wood chip recycling project in the interim. He collaborated with a company in Huai An that allowed him the use of their experimental equipment for his research. After three years, Wong succeeded in developing a straw-based wood alternative, and obtained the patents of the manufacturing process and materials in Singapore, the United States, China and Europe.
Straw-based material with no formaldehyde additive a bright prospect for furniture market
Wong was quick to acknowledge that he was not the only one who came up with the idea of a straw-based fiberboard . He was however, able to develop a product that was up to 95% straw by content, with a density of 1,000 kilogram per cubic meter, with no formaldehyde additive. This was a vast improvement over the industry standard of 700 kilogram per cubic meter.
One of the company's packaging products won the Packaging Star Award for Singapore, Asia and the World this year. However, it took Wong almost nine years, from research and development to mass production. He built a factory in Jiangsu in 2010, and went around pitching his prototype samples to potential customers. His first pitch was the straw-based pallet, the thinking being that, if a customer approved of his pallet, it would be the first step to success.
As pallets are subject to various environmental and weather conditions during transportation, only the strictest environmental tests can prove the worth of the product. Wong spent two years persuading a large German auto factory in Shanghai to give his product a try. The company started mass production in 2016, and has since established long-term business relationships with many multinational companies.
The company currently exports products to Thailand and Indonesia. Wong's next move however is to break into the furniture market. He pointed out that formaldehyde is one of the common pollutants in the home environment, especially from man-made wooden floors and furniture.
As various governments implemented standards regulating formaldehyde emission, people start to pay more attention to indoor air pollution. Wong believes this to be a huge potential market.
He plans to devote half of his factory's production capacity to pallets and packaging products, and the other half to flooring and furniture.
He has already invested around 40 million US Dollars (about 54.6 million Singapore dollars) into the project. Drawing on his past experience as a product manager, it takes at least 12 years for a new investment project to mature. "From the first day I built this factory, I'm been prepared for difficulties for the next 12 years. We are now in the seventh year, and we have five more years to convince the market to embrace my straw-based products." Said Wong.